Suffering from Hair Loss?
Over 80 million American men and women suffer from hair loss.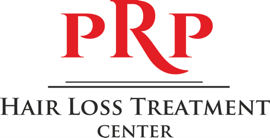 PRP Hair Restoration Solution
Palet Rich Plasma (PRP) Is a recent, effective, affordable and sustainable non-surgical treatment for many of the most common causes of thinning hair. PRP is a great option for male and female patients experiencing hair loss.
Men's Hair Loss
Androgenetic alopecia or common male pattern baldness (MPB) accounts for more than 95% of hair loss in men. By the age of thirty-five two-thirds of American men will experience some degree of appreciable hair loss.
Women's Hair Loss
Mistakenly thought to be a strictly male disease, women actually make up forty percent of American hair loss sufferers. Hair loss in women can be absolutely devastating for the sufferer's self-image and emotional well-being.
$100 OFF
Your PRP Treatment Program
When You Mention Justin's Barbershop®